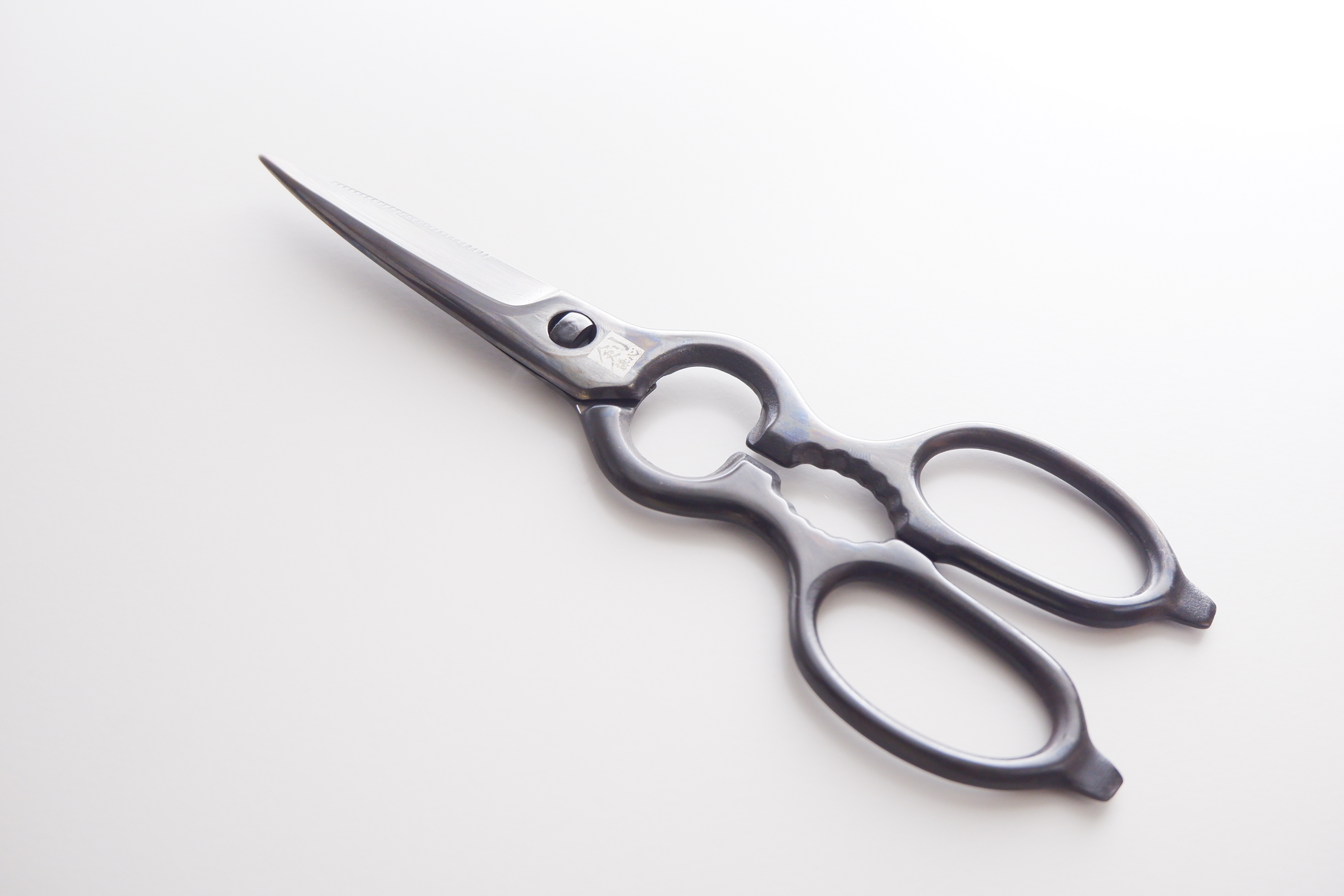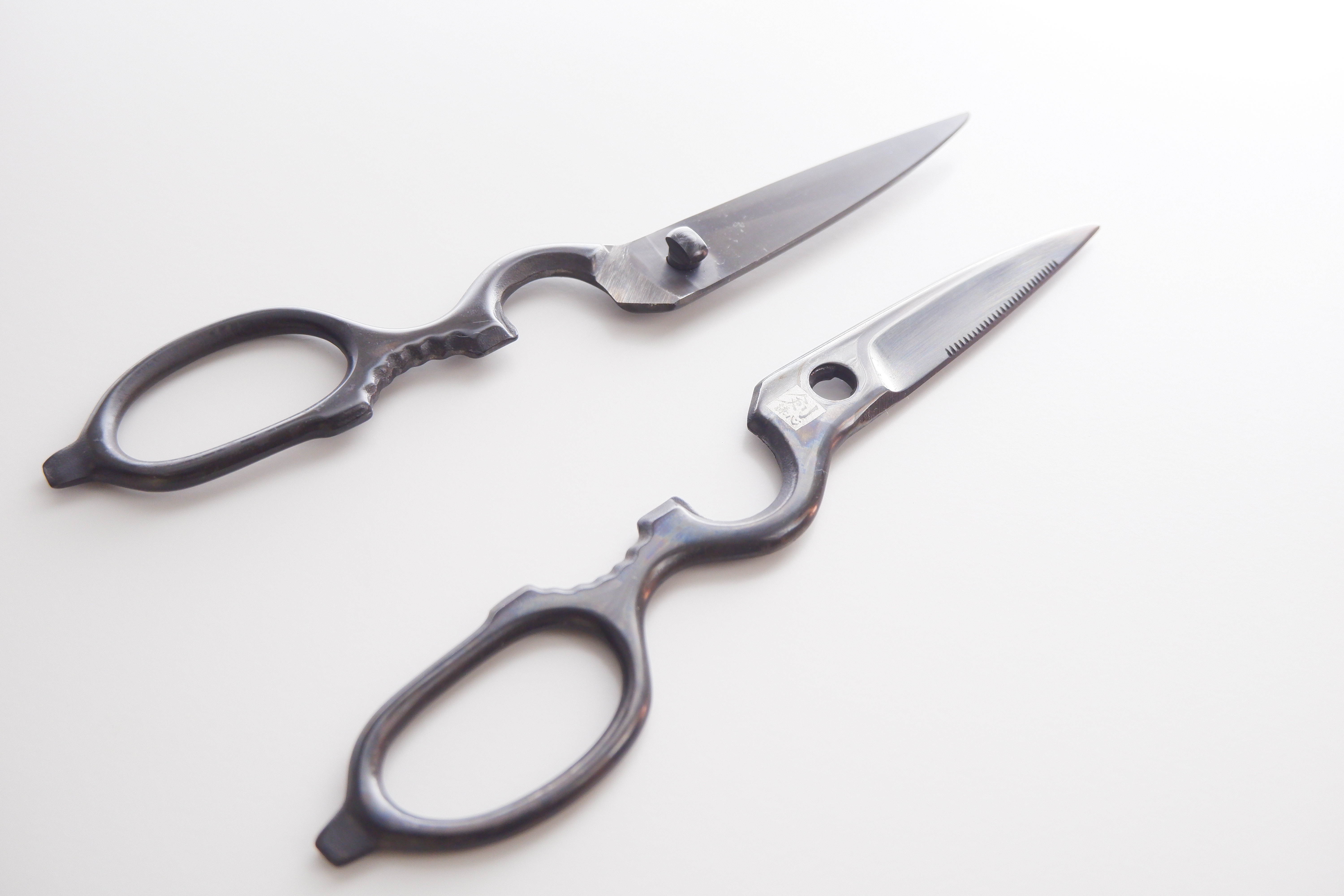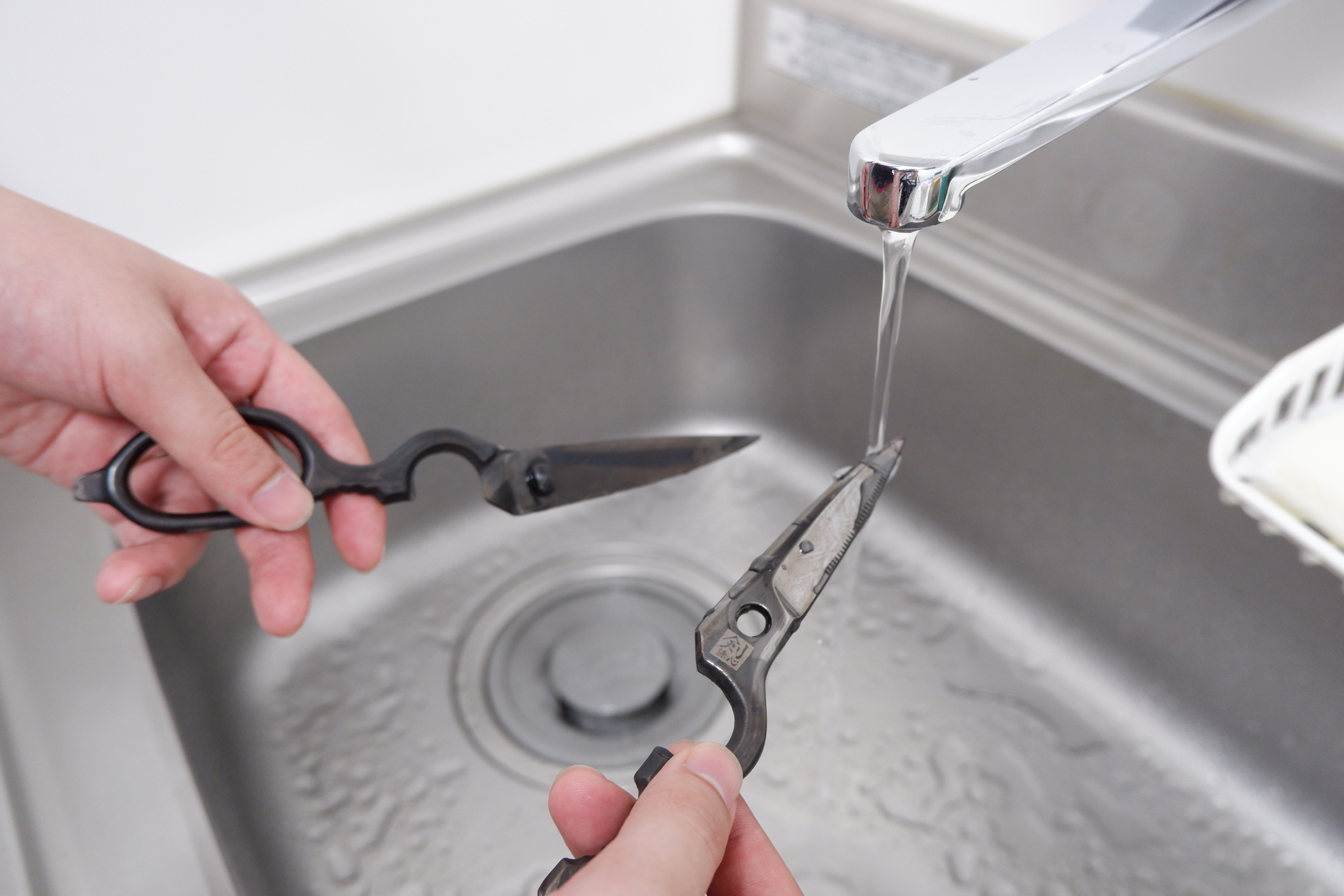 Tsurugi Kenshin Black Finish Kitchen Scissors
* The Entire Scissors are Dyed Black (The Material itself is Dyed Unlike Painting) To give it a firm impression.
* All-Metal can be Sterilized by Boiling.
*It's Very Easy to Disassemble and Wash.
*It Can be Used not Only for Cutting but Also for many otherPurposes (Unplug, Turn and Open a lid of a Can or Bottle).
●Warning: Black dyeing is an oxide film, so unlike painting and coating, the film does not come off. There is no effect on the human body even if it is used for cutting food, in spoons or in chopstick etc.
Material
Blade– DSR1K6<br>

Handle- SUS410<br>
| Product name | Product number | Blade crossing | Product code | JAN code |
| --- | --- | --- | --- | --- |
| Tsurugi Kenshin Black Finish Kitchen Scissors | KS-1 | | | 4582626850109 |