Traditional Kitchen Knife Presenting the Spirit of Echigo Sanjo Blacksmith to Today.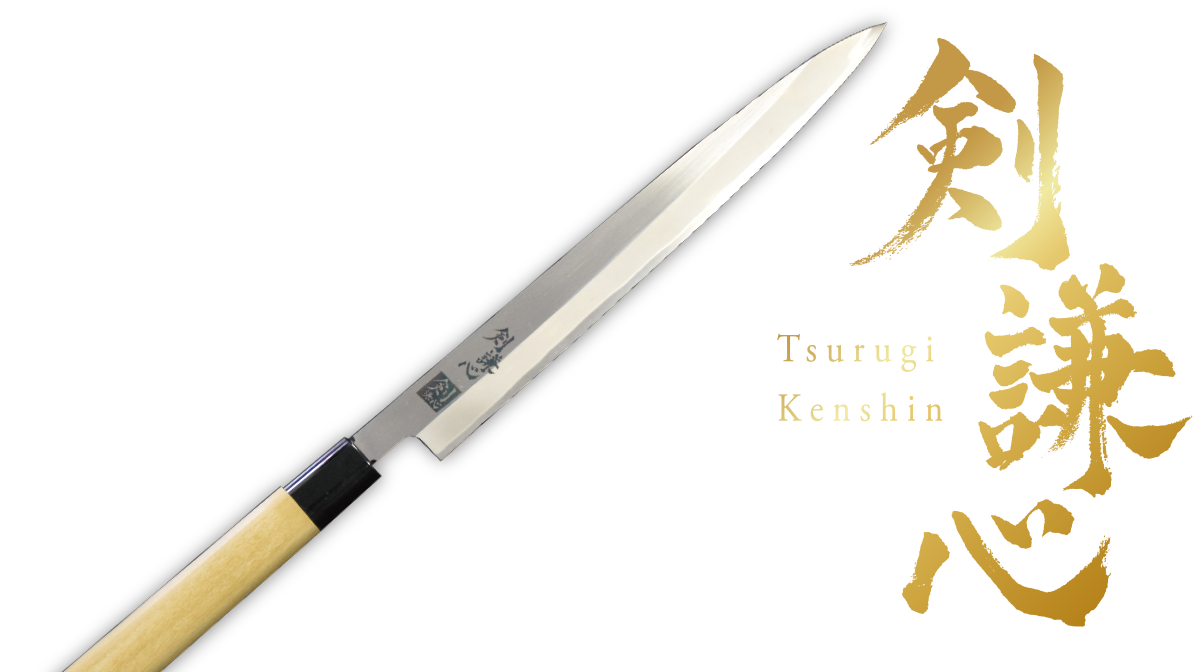 An Ultimate Kitchen Knife "Tsurugi Kenshin"
Niigata prefecture said to have started kitchen knife manufacture and sales around 1661.
Kitchen knives that portray the traditional style of Echigo Sanjo Blacksmith from the Edo period are widely recognized in Japan.
Niigata prefecture, renowned for having 90% market share in western dishware manufacturing, is also reputed for producing high quality kitchen knife.
Echigo Sanjo hammered knife was designated as Japanese traditional crafts by Minister of Economy, Trade and Industry in April, 2009.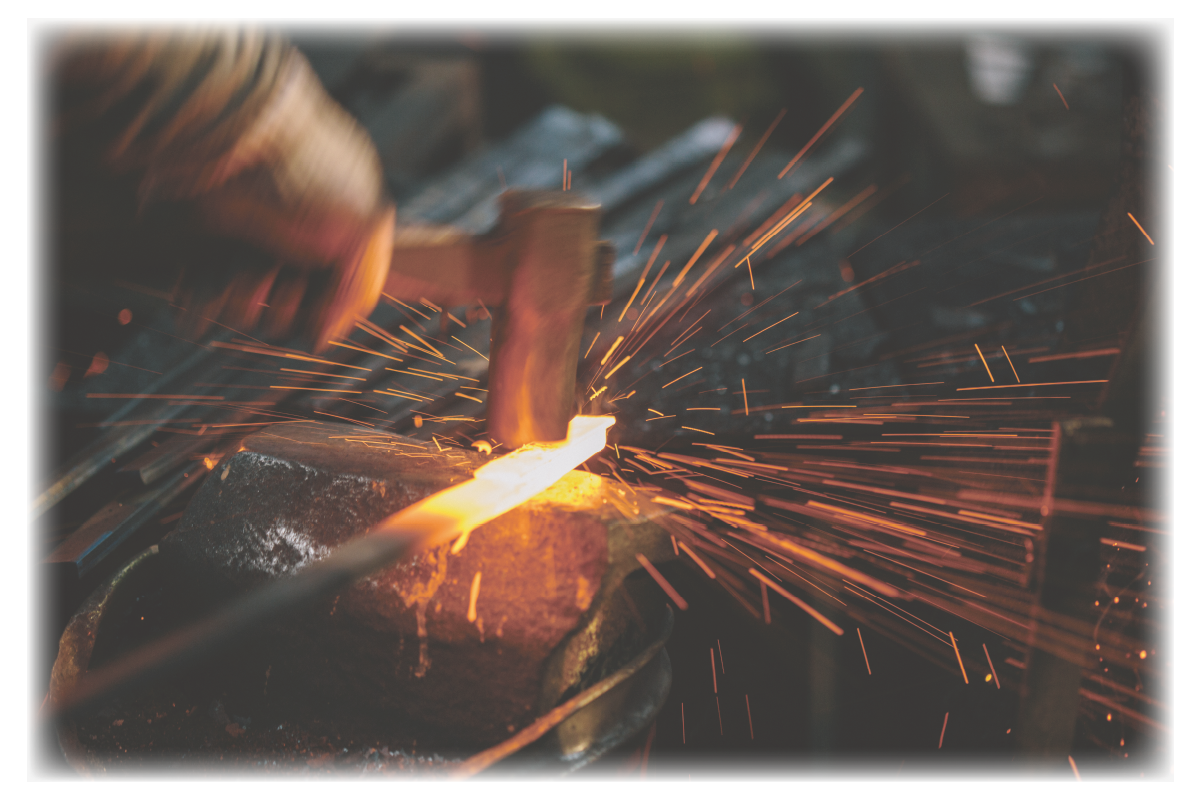 Life with Hardware
Yasuke, an Echigo Sanjo hardware producer, selected Kitchen Knife as a culmination of his 55 years of hardware careeer.
He attained an ability to assess hardware and built solid relationship with the experienced
Echigo Sanjo blacksmith through long years of working with blacksmith shops and producing number of his original products.
Yasuke and the selected Echigo Sanjo blacksmith made an ultimate Kitchen Knife possible.
Tradition, design and quality within the two attributes of hardware manufacturing
-"Tradition Skills" and "Latest Technology" - everything is embraced in "Tsurugi Kenshin".
Sanjo, Niigata - Town of Blacksmith, proudly presents the top Kitchen Knife brand.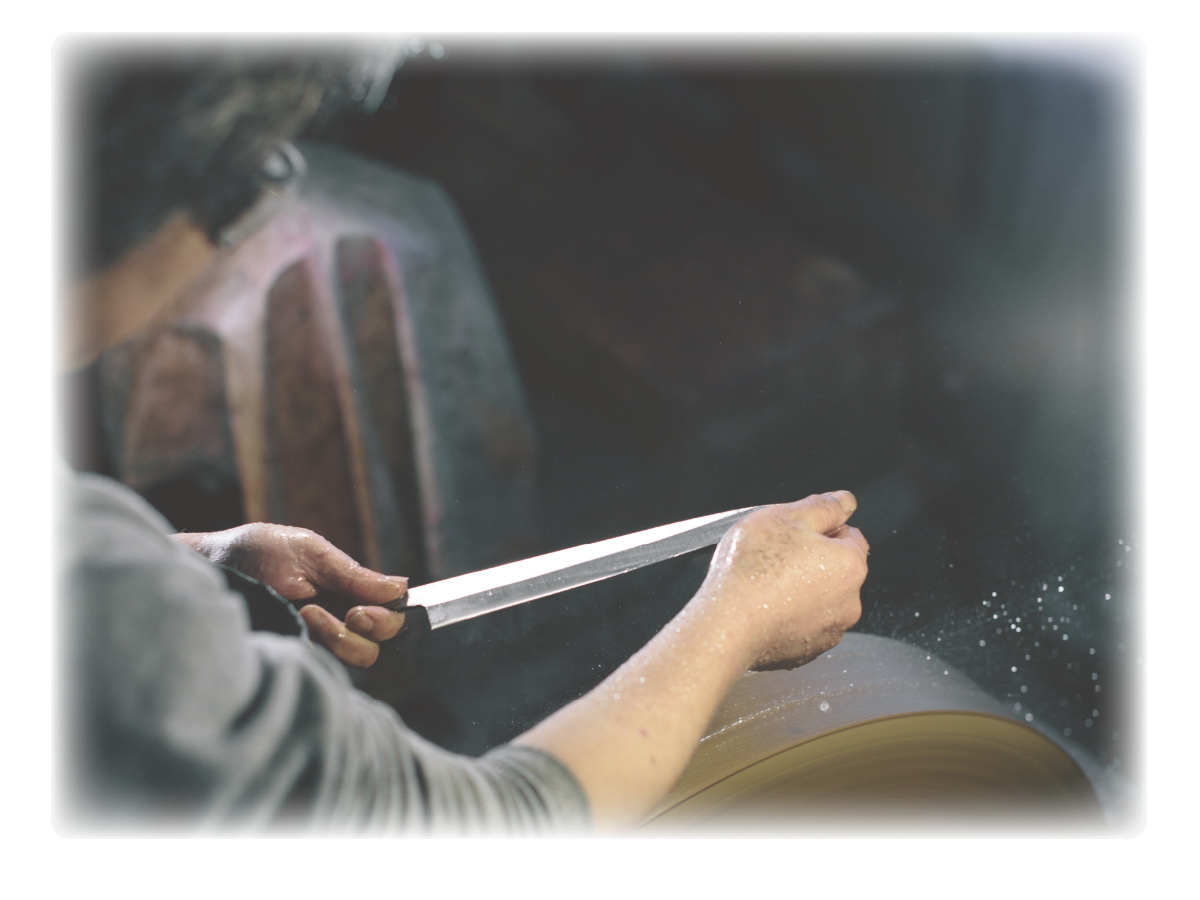 Regional Activity:
We Are Also Sponsoring Albirex BB Pro Basket Ball B League Team
If You Kindly Pay Attention to The Team Mascots Jersey You Can See Our Brand "Tsurugi Kenshin" on it. We are also Opening Temporary Shop at The Match Day Venue